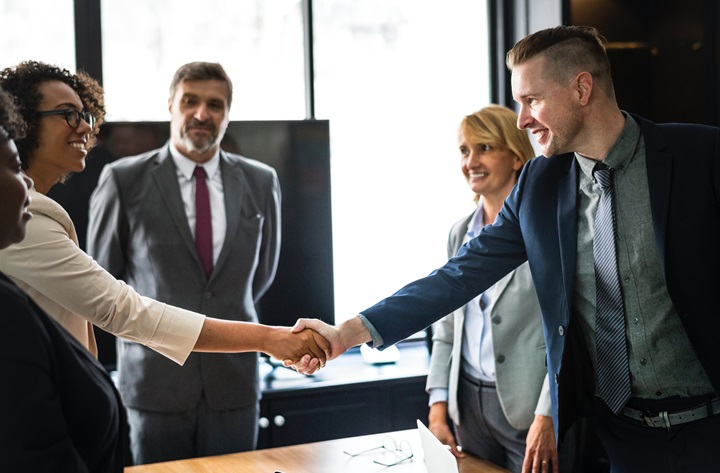 Changes to Employment Law Taking Effect 6 May 2019
Dean O'Leary - Apr 17, 2019
On 6 May 2019 a number of employment law updates will be coming into effect as a result of legislation passed late 2018. We set out below the most important amendments for employers.
Trial Periods
Currently all employers and new employees can negotiate a trial period of up to 90 days in which employment may be terminated without their employer having to specify a reason. Employment agreements entered into before 6 May 2019 will still be able to specify a trial period of up to 90 days and those trial periods will still be effective after that date.
However, from 6 May 2019 an employer will only be able to include a 90-day trial provision in a new employment agreement if the employer has fewer than 20 employees, which is counted as at the time the relevant employment agreement is entered into.
Trial periods have been notoriously difficult for some employers to use correctly and we recommend taking advice when relying on a trial period to terminate employment.
Rest and Meal Breaks
The looseness of arrangements around meal breaks has been removed by the recent legislative changes. Any arrangements made around meal breaks will be overridden by the new requirements, even if the agreement was entered into before 6 May. This is unless the agreement provides for more than the minimum breaks.
An employer and employee can still arrange for the employee to take rest breaks at agreed times, but the employee will not have to accept break times set out in their employment agreement if they would prefer to take breaks at the times set out in the new legislation.
The new legislation provides that:
If an employee works between 2–4 hours they are entitled to a 10-minute paid rest break.
If an employee works between 4–6 hours they are entitled to one paid 10-minute rest break and one unpaid 30-minute meal break.
If an employee works between 6–8 hours they are entitled to an additional paid 10-minute rest break.
For any period of work of over 8 hours there is a corresponding increase in the number of breaks which matches the extra hours worked.
Meal breaks and rest breaks should be taken at times agreed upon between the employee and employer, but there is provision for when they should be taken in the absence of such agreement. For employees who work between 2–4 hours the break is taken in the middle of the work period and for between 4–6 hours the breaks should be at one-third and two-thirds of the way through. For those who work between 6–8 hours breaks are taken after each quarter of the work period and when an employee works over 8 hours the breaks are worked out in the same way.
Collective Agreements
The "30-day rule" will again apply after 6 May 2019. This rule means that if a collective agreement is in place which covers the duties of a new employee, then the terms of that collective agreement will apply to the new employee for their first 30 days of employment (as well as any agreed-upon no less favourable terms). Only after the 30 days have passed (and assuming the new employee has not joined the union) can the employer and new employee agree on different employment terms.
Employers will have to tell new and prospective employees about the existence of the collective agreement, how to contact the union, and provide a copy of the collective agreement. Similarly, an employer will also (unless the new employee objects) have to provide information about the new employee to the union.
The employer will also be required, if the union asks, to provide information about the union's role and functions to new and prospective employees. In this case, the union has to provide hard copies of this information so that there is no cost to the employer.
Vulnerable Workers
Currently employers with fewer than 20 employees have a special exemption from the requirement to employ vulnerable employees on their same terms and conditions when they buy a business (or contract for or insource work). This exemption will now be removed.
Collective Bargaining
Parties bargaining in relation to a collective agreement will have to conclude that agreement unless there are genuine reasons, based on reasonable grounds, not to. Employers will therefore not be allowed to object to collective agreements "in principle".
As well as this, the ability for employers to opt out of multi-employer collective bargaining has been repealed. However, employers will still be able to object to being involved in multi-employer collective agreements, if that objection is based on reasonable grounds.
Other Union-Related Changes
A union delegate is an employee who represents the other employees for the union. From 6 May 2019, union delegates must be entitled to reasonable paid time to represent employees in their union role.
And finally, collective agreements will soon have to contain information about the wages or salary payable to employees covered by that agreement. They won't have to be fully comprehensive but will at least have to spell out minimum pay rates and how those rates increase over time.
The Domestic Violence – Victims' Protection Act 2018
Another law change in 2018 was the Domestic Violence – Victims' Protection Bill. This came into effect on 1 April 2019. The new law entitles employees affected by domestic violence up to 10 days of paid "domestic violence leave" per year in certain circumstances. The leave is similar to sick leave and bereavement leave.
Employment Agreement Updates
Although not all the legislative changes must be referenced in employment agreements, this is a good time to review and update employment agreements and policies to ensure that they are compliant and "fit for purpose". Call us to discuss these updates and your current employment policies.